Welcome to Australia's biggest fitness community.
"Tom and I love the positive and encouraging environment here at Anytime Wantirna South!"
Lauren | AF member

Safety first
Our clubs are COVID safe
and have 24 hour security
monitoring
Wantirna South's
No.1 Community Club
Yes, our members come first!

24/7 Access
Worldwide
24/7 Access to 500 clubs in
Australia & 4000 clubs
worldwide
Welcome to Australia's biggest fitness
community.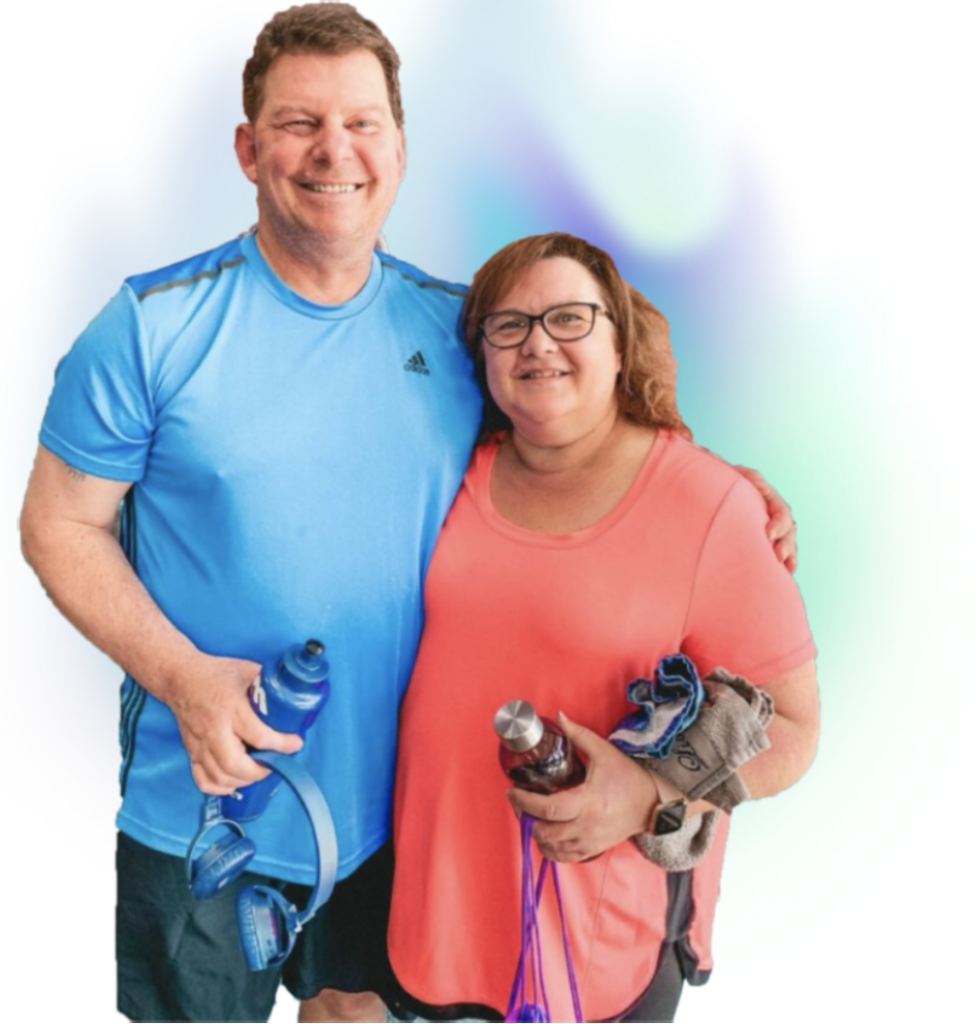 One Key... Unlocks it all.
Experience amazing support 'round the clock' with our friendly and experienced staff members (or as we like to call them, champions!)
Multiple on-site personal trainers and a wide range of exciting classes.
Wantirna South is home to one of the tightest fitness communities in Victoria. Featuring premium equipment from Precor.
Join The Anytime Fitness Community At Our Wantirna Gym
Ready to be a part of Australia's largest fitness community? Join us at our Anytime Fitness Wantirna gym!
Anytime Fitness Wantirna South lets you move your own way. Join and gain access to premium equipment from Precor, unlimited classes, motivating Personal Trainers , and a supportive team ready and waiting on the side lines.
At Anytime Fitness Wantirna, your safety is our number one priority. So, while you pedal, lift and stretch, our security systems and secure key access is working around the clock to keep everything in check.
Chat to us about a trial today.
Frequently Asked Questions At Our Gym In Wantirna South
Have a question on your mind? Read through our frequently asked questions or send us an enquiry today! 
Wondering how much it would cost to join Anytime Fitness in Wantirna South? Give our friendly team a call to find out about our gym membership packages and exclusive promotions.
The most effective way to lose weight at the gym is to do so safely and with the right support. 
Losing weight happens when you exert more energy than you consume, which is also known as a calorie deficit.
We'd recommend reaching out to your general practitioner or a dietician and formulating a sustainable, healthy meal plan that allows you to lose weight safely while still meeting your daily nutritional needs.
Our supportive team and motivating Personal Trainers at our Wantirna gym can create a custom fitness plan to help you achieve your goals and work within any physical limitations.
Once you have these two key plans, it's all about accountability and showing up to reach your goals.
The number of days you should go to the gym will depend on what your capacity is and what your intentions or goals are.
If you're new to working out at the gym, it's important you meet yourself where you are and not where you'd like to be. 
Start slow, perhaps coming in 2 to 3 days a week, and work your way up as your stamina and confidence increase.
Once you're in a good rhythm, you can increase the amount of days you come in weekly based on what you're looking to achieve.
If you simply want to maintain where you are, 2 to 3 days may be perfectly suitable. If you're looking to lose weight or gain some muscle, then you may want to consider coming in 4 to 5 days a week.
Our friendly team at our Wantirna gym are always here to help, too! Feel free to ask them any questions the next time you're in.
24-Hour Fitness Gym In Wantirna South
Whether you're an early bird, night owl or shift worker, our Wantirna gym is open 24/7 just for you!
Now, you can work out how you want, when you want.
24-Hour Gym Membership Near Me